DISCLOSURE: Our Editorial Team Selects and Recommends Products We believe May be beneficial to you and when you buy we may earn a Commission.  
---
The deceased former Principal Judge, Honourable Justice Herbert Ntabgoba will be buried on Thursday 16th at his home in Kisoro District, according to Adv. Alex Rezida, a very close associate of the learned Justice and his family.
---
Uganda, like the rest of the world, is currently under lockdown over the deadly Coronavirus after President Yoweri Museveni by Presidential Directive banned all people to people movement within the Country.
And under the Public Health (Control of COVID-19) Rules, vigils and funerals are banned except where the people gathered thereon are not more than 10 in number.
---
MUST READ: Adv Alex Rezida's Tribute To Justice Herbert Ntabgoba
---
However, Adv. Alex Rezida who is also a Partner at Nangwala Rezida and Company Advocates and hails from Kisoro, too, says the Judiciary has brokered the travel, for burial, of the former Head of the High Court's immediate family.
" Thanks to the Judiciary, the immediate family has been cleared to travel " He said, by text message.
Justice Herbert Ntabgoba passed on, at around Saturday midnight, just as Holy Easter set in.
---
Burial under lockdown
In what has been reported to be the first Court case considering lockdown regulations over the Coronavirus, a Court in South Africa rejected an application from an Applicant who wanted to travel across provinces for a funeral.
---
READ: COURT BLOCKS MAN FROM GRAND FATHER'S FUNERAL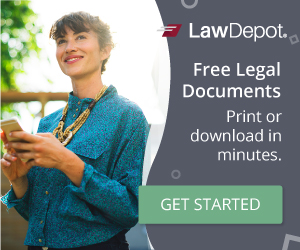 ---
The Applicant, from Mbombela in Mpumalanga province, applied to the court urgently after receiving a phone call from his mother that his grandfather, who lived in Hofmeyr – another province had passed away.
Therefore the Applicant desperately wanted to travel to Hofmeyr in order to support his mother and to assist with his grandfather's funeral.
While expressing sympathy for the Applicant and acknowledging the crude manner in which the lockdown regulations can affect a family, the learned Judge dismissed the Application thus:
" I have extreme sympathy for the applicant but I must uphold the law.
"I cannot accede to the relief the applicant seeks because in doing so, I will be authorising the applicant to break the law under judicial decree — that no court can do.
" In addition, no matter how careful and diligent the applicant will conduct himself, not only the applicant but many others may be exposed to unnecessary risk, even death if I grant the applicant the relief he seeks "
Benjamin is a Digital Legal News Journalist (trained by Reuters) and digital media enthusiast who founded The Legal Reports website in January, 2020 while a fourth year law student at Makerere University school of law.
Prior to that, Benjamin used to write amateur blogs and some of his legal commentaries were published by the Daily Monitor and Independent Magazine - both leading publications in Uganda. He covers lawyers, law students, judges, judiciary, courts, law schools, and law firms.