DISCLOSURE: Our Editorial Team Selects and Recommends Products We believe May be beneficial to you and when you buy we may earn a Commission.  
One of Uganda's leading law firms Kampala Associated Advocates celebrated its 20th anniversary Friday at a function held at Speke Resort Hotel in Munyonyo, Kampala.
The law firm was founded in 2001 through a merger of four law firms. Its founding partners were former Chief Justice Bart Katureebe, Dr. Sam Mayanja, the current state Minister for Lands, Mr. Oscar Kambona, the former head of the Tax Bureau and Dr. Elly Karuhanga, Chairman of the Private Sector Foundation.
These were later joined by the longest serving solicitor general and former DPP, Peter Kabatsi, Dr Kallu Kalumiya, a former UN director and Joseph Matsiko, former director of civil litigation.
In 2017, the firm admitted five more partners including Zulaika Kasajja, Ellison Karuhanga, Augustine Idoot, Jet Tumwebaze, and Bruce Musinguzi bring the entire partnership to 11 partners making it the largest law firm partnership in Uganda.
" Throughout its twenty years of legal service excellence in Uganda, the firm has been involved in various legal instructions and projects many of which have had a constructive and lasting impact on Uganda's social, economic, and political prosperity." says the firm's celebratory press statement.
" The firm is continuously evolving and changing in order to meet the changing business needs of our esteemed clients and we remain committed to professional and excellent service of our clients through a dedicated team in a timely and sustainable manner."
At the function, Attorney General Kiryowa Kiwanuka hailed the firm for excellence in the provision of legal services.
" It is heartwarming to see the fruits of KAA's 20 purposeful years. May the firm continue to set an example of excellence in Uganda's legal sector." He said.
One of the firm's founding partners, Dr. Elly Karuhanga called for the ring fencing of legal services provision in Uganda.
" It is a shame that our legislators and our leaders do not ring fence legal services. There's no reason for someone to seek legal services elsewhere when there are able law firms in Uganda" He said.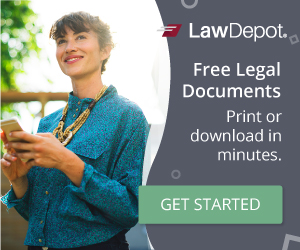 The firm's managing partner, Mr. Joseph Matsiko boasted of the law firm's "success rate" saying " we have the highest success rate for law firms in Uganda. When you bring your case to KAA consider it solved."
With 11 partners, 35 legal staff and a total of 45 employees, the law firm is Uganda's largest independent law firm.
Benjamin is a Digital Legal News Journalist (trained by Reuters) and digital media enthusiast who founded The Legal Reports website in January, 2020 while a fourth year law student at Makerere University school of law.
Prior to that, Benjamin used to write amateur blogs and some of his legal commentaries were published by the Daily Monitor and Independent Magazine - both leading publications in Uganda. He covers lawyers, law students, judges, judiciary, courts, law schools, and law firms.