DISCLOSURE: Our Editorial Team Selects and Recommends Products We believe May be beneficial to you and when you buy we may earn a Commission.  
---
Fifteen-year-old Innocent Odia is physically handicapped. Odia, who writes using his teeth scored 15 aggregates in last year's Primary Leaving Examinations (PLE).
He scored Credits six in math, and three in English, Social Studies, and Science respectively.
Odia studies his primary at Akalo Comprehensive Nursery and Primary School on a bursary offered by the director.
His hope of furthering his education is hanging in balance following the death of Supreme Court Justice, Ruby Opio Aweri in December last year.
After hearing about Odia's condition early last year, Justice Aweri promised to ensure that he completes his education cycle. Odia's dream is to become a lawyer.
"Ruby promised me that he will buy me a computer and pay my school fees up to any level because my parents are not able to buy like my scholastic materials and pay school fees. I am requesting any good Samaritan to come and support me in life the way Ruby was doing and I will become a lawyer to replace Ruby in future" Odia says.
---
---
Sponsorship is not Odia's only worry. According to Odia, he feels toothache especially after writing for a long time.
He blames the toothache for his "poor" performance in PLE, saying that he had expected to score four aggregates.
"My problem was about writing. I entered the examination when it was not paining, then I answered more questions and after my teeth started paining…" He says.
Levi Okodi, the brother of the late Aweri is uncertain what will happen to the people his brother was supporting to attain Education.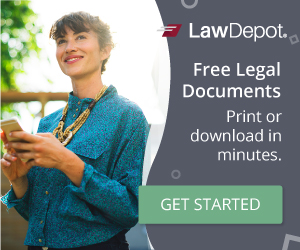 Odia's father Bonny Abongo, says that whatever income he gets from his tailoring job is too small to take care of his four children.
He explains Odia and his sibling sat PLE and passed well but he cannot pay for the duo in secondary school.
Abongo has appealed for support from well-wishers to help his child to further his studies, saying that he does not want him to drop out of school.
Alex Tony Ojok, one of the Managing Directors of Odia's former school, who described him as a bright boy with great potential, says they are considering supporting him through secondary education in case no one comes to his aid.
---
RECOMMENDED
---
"We started supporting Mr. Innocent from P.7 last year. He comes from a very poor family where they are not able to support the boy but when we saw the boy we learnt about him. He is a very bright boy and he has a future. We felt we should support him up to where he wanted to reach. We gave him a bursary and supported him in all ways and we are still willing to support him up to the University…" Ojok said.
Ojok, who closely monitored Odia during his time at the school, believes that he could have performed better compared to his results if he had been given more time.
He appeals to Uganda National Examination Board (UNEB) to consider setting special exams for learners with special needs instead of assessing them like their counterparts without any impairments.
Odia, being firstborn and physically handicapped is always helped by his 11-year-old brother to bathe and wash his clothes.
---