DISCLOSURE: Our Editorial Team Selects and Recommends Products We believe May be beneficial to you and when you buy we may earn a Commission.  
---
President Yoweri Kaguta Museveni has told Judges that justice can be served with or without money.
The President was addressing Judges of the High Court, Court of Appeal and Supreme Court at their 24th Annual Judges Conference at Mestil Hotel, Kampala on Monday, 30th January, 2023.
"Should we say that a country without enough money will have no Justice? Is that really what we are saying…that a country without enough money shall have no Justice? Me, my answer is when we were in the bush, controlling the Luwero triangle we were having very serious justice without money. I was both Chief Justice and President," said Museveni.
The President's statement followed Chief Justice, Alfonse Owiny-Dollo's speech in which he observed that due to inadequate funding to the judiciary, it does not enable them recruit the required number of judicial officers and taking justice closer to the people.
He said that the three arms of government will need to agree on the issue of prioritization depending on the available resources.
"What if you don't have enough money yet to do this or that? Because, this is the problem of these other countries which are guarded by UN, which I consider an insult to be guarded by the UN as if you are imbeciles. I can't be guarded by the UN…UN will never come here in Uganda to guard us. It is an insult, we can defend ourselves with money or no money," added Museveni.
---
RECOMMENDED (this article continues)
---
The President said that when he met the Chief Justice a year ago, they set a target of 800 billion Shillings for the Judiciary and that at the time; this judicial arm of government had a budget of only 190 billion.
"But with a national budget of 45 trillion, separating the strategy and ideology from reality…I thought really it was not too much for the whole branch of Judiciary to get 800 billion of the 45 trillion. I said, no, this one we can do. Not because I am saying, no money, no justice, no money no army, I reject that, I am not part of that," he explained.
Museveni said that the inter-branch will look at the available money and what can be done.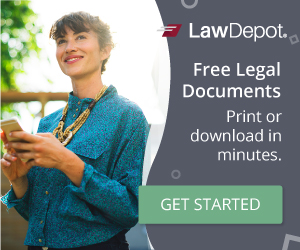 ---
---
The 24th Annual Judges Conference is held under the theme "The Judiciary Transformation Agenda: Enhanced Access to Justice."
Chief Justice Dollo said that their agenda is to geared towards enhancing access to justice services across Uganda.
He noted that the five key areas they resolved to pursue are recruitment and deployment of more judicial and non-judicial officers and providing them with modern and adequate tools of work, establishment of more courts across the country in order to eliminate case backlog and to bring justice services nearest to the people, strengthening the judicial training institute, reinforcing the inspectorate of courts and heavily investing in ICT.
"We have a fast rising population, the number of judicial officers serving the people of Uganda must accordingly also rise. Otherwise the people who seek justice, the people for whom we hold these offices will remain suffering because we cannot extend the justice they deserve," said Dollo.
He said that for the judiciary to achieve its targets, they will need a corresponding budgetary provision in order to make a difference in rendering justice in the country.
The Chief Justice said that the average caseload per judge of the High Court is currently 945 cases and appealed for a caseload of 300 cases per judge.
He said that this is possible if more judges are recruited so that the Judiciary delivers justice to all people.
The national budget for next financial year 2023/2024 is projected at 49.98 trillion compared to the 48.13 trillion got the current financial year 2022/2023.
While the Judiciary drafted a budget of 565 billion this financial year, only 381 billion was allocated.
Norbert Mao, the Minister of Justice and Constitutional Affairs says that he will be submitting to Cabinet for approval, proposals for the Bill to amend the Judicature Act, to increase the number of justices of the Supreme Court from 11 to 21, Justices of the Court of Appeal from 15 to 56 and a motion for a resolution of Parliament to increase the number of Judges of the High Court from 83 to 151 as approved by cabinet in its 9th August, 2021 meeting.
---