DISCLOSURE: Our Editorial Team Selects and Recommends Products We believe May be beneficial to you and when you buy we may earn a Commission.  
---
The National Information and Technology Authority Uganda (NITA-U) has revealed that over 90 per cent of data protection officers (DPOs) in different entities don't have any specialized knowledge in data protection and management.
The stunning revelation was made at the second data protection and privacy conference on Tuesday in Kampala to mark the world data protection day.
In a data protection report released by NITA-U, Stephen Mugabe, the Manager of data protection Affairs at NITA-U said that data protection officers in different organizations and government agencies had limited skills to ensure compliance with the law.
" The major objective was to establish areas where data protection officers require training to effectively perform their related duties and ensuring compliance with the Data Protection and Privacy Act for their respective entities and to achieve this we looked at the background education that the different DPOs have . We also needed to understand the involvement of the different DPOs in governance of the data protection and privacy activities.
" We wanted to also establish whether the DPOs are involved in the development and implementation of the data privacy programs of their respective organisations and also establish the understanding and knowledge of the different DPOs." Stephen Mugabe said about the report.
The Data protection and Privacy Act of 2019 protects the privacy of individual and of personal data by regulating the collection and processing of personal information.
The law also protects the rights of a person whose data is collected and defines the obligation of data collectors and controllers to regulate the use or disclosure of personal information.
The report also stated that 46.7 per cent of data protection officers don't have any professional training in audit and Information Technology security.
Baker Birikujja, the Manager of compliance and investigations at NITA-U said that data protection officers in the data protection and privacy Act are required to ensure the compliance of their respective organizations with the law.
---
RECOMMENDED (this article continues)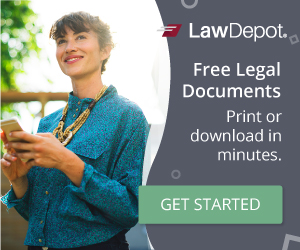 ---
Birikujja added that many officers never knew their general responsibilities in respect of the law in a survey that was conducted in November last year.
" Very many of them have been asking what their responsibilities are, this being a new area so this survey helped us understand how many people, which backgrounds they are from, what is expected of them as from the law. This will help be very good for them because it will give them a bird's eye view of what their general responsibilities are, who they need to work with, if they are to get certified what sort of certification they should get and in case they also need to take any self test training… so it is a very critical resource." Baker said of the report.
Dr Hatwib Mugasa, the Executive Director of NITA-U said that data protection and privacy compliance are drivers for the social and economic transformation of the country.
He also said that due to the rapid advancement of technology, there is an exponential growth of data collected and processed from people that needs to be protected in respect of individual privacy.
Dr Mugasa adds that data is used to create new innovations, improve service delivery and create new business opportunities hence a need for compliance with data protection law.
The State Minister for Information, Communication and Technology and National guidance Godfrey Kabbyanga said there is a need for continued collaboration to safeguard personal information in the digital age.
He added that there is a greater need for protecting personal information because of the increasing use of technology in all aspects of people's lives.
"There are so many people who want to steal data to go and sell it because data is a big business in the world today" Kabbyanga said.
He also said that the government recognises the importance of data privacy and is committed to ensuring that all citizens have access to the necessary tools and resources to protect their personal information.
The conference was held under the theme "Data Privacy Compliance as a drive for Social Economic Transformation".
---