DISCLOSURE: Our Editorial Team Selects and Recommends Products We believe May be beneficial to you and when you buy we may earn a Commission.  
---
Alcohol manufacturers under their lobby group, the Uganda Alcohol Industry Association have protested a move by Tororo District Woman MP, Hon Sarah Opendi to introduce a Bill in Parliament intended to regulate their industry.
In a stakeholders' meeting held at Parliament yesterday with the MP, Alcohol industry leaders argued the Bill in its current form is an affront on the freedoms of Ugandans to socialise and on the Country's treasury suggesting the law would undermine tourism.
"Anything in the bill which reduces our ability to sell is an attack on the treasury; it is an attack on jobs. This alcohol industry contributes about a trillion shillings to the economy……alcohol should be made freely available for all adults." Said Francis Onapito Ekomoloit, the Chairman of the Association and also Director Legal and Corporate Affairs at Nile Breweries.
According to Hon. Opendi's Bill, among several other provisions restrictive of the importation, manufacture, sale, and consumption of alcohol, the sale and consumption of alcohol, if her law is passed, would be restricted to between at least 12PM and 6AM.
---
RECOMMENDED (This Article Continues)
---
Opendi says the motivation of the Law is her own experiences in Ugandan communities wrecked by harmful alcohol consumption habits.
"Even when I was a minister, people in Karamoja became a target of those producing illicit alcohol and whenever we went to Karamoja, there was always an outcry from the leaders to regulate alcohol in their communities," Opendi said.
According to Onapito Ekomoloit, the Bill should focus on the manufacture and dealing in Illicit alcohol which surveys have put at 65% of the entire alcohol on the Ugandan market.
" You cannot bring a bill to control what is already controlled because my group is dealing with controlled alcohol. We are fully having production licenses by law and that is a requirement by Uganda Revenue Authority," Onapito said.
"This is so because 65 per cent of the alcohol consumed in Uganda is illicit and unlicensed. That is the bill that is needed." He added.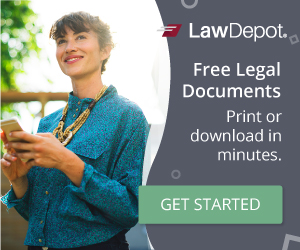 According to a study reportedly done by Makerere University in 2021, the alcohol industry is an important driver of socio-economic development in Uganda, contributing significantly to the tax base of the country (at 38.7%).
The "Alcoholic Control Bill" would curtail this contribution, the manufacturers say, by reducing alcoholic sales.
"The alcohol industry is contributing 4.9 per cent of the GDP which is above one trillion shillings in tax. We are employing people in the entire value chain which starts with farmers," says Juliana Kaggwa, the Vice Chairperson of the Uganda Alcohol Industry Association and also the Director of Corporate Relations at Uganda Breweries.
However, as a matter of fact, Uganda is grappling with a huge alcoholism and substance use problem especially among the Youth.
Numerous attempts at using legislation to address this problem have been made in the past and the "Alcoholic Control Bill" is the latest of those.
Hon. Sarah Opendi says her Bill is different from the past laws such as the Enguli Act, Portable Spirits Act, among others; in that it seeks to bring the alcohol regulatory framework in tandem with contemporary situations in the country and the globe.
---
Benjamin is a Digital Legal News Journalist (trained by Reuters) and digital media enthusiast who founded The Legal Reports website in January, 2020 while a fourth year law student at Makerere University school of law.
Prior to that, Benjamin used to write amateur blogs and some of his legal commentaries were published by the Daily Monitor and Independent Magazine - both leading publications in Uganda. He covers lawyers, law students, judges, judiciary, courts, law schools, and law firms.