DISCLOSURE: Our Editorial Team Selects and Recommends Products We believe May be beneficial to you and when you buy we may earn a Commission.  
---
Manchester United Football Club Forward Mason Greenwood is now a free man.
This, after his charges of attempted rape, engaging in controlling and coercive behaviour and assault have been dropped by the Greater Manchester Police (GMP) after it was determined there was no potential he could get convicted for the crimes.
Mason Greenwood, 21, was arrested last year on January 30 after a woman made the allegations of sexual misconduct against him in a flurry of Tweets.
Greenwood, who joined Manchester United at Age 6, was promptly suspended by the Club and had his brand deal with Nike terminated due to the allegations. The announcement of his freedom therefore comes after a year of professional limbo and investigations.
---
RECOMMENDED (This Article Continues)
---
" Given the significant media coverage of this case, it is only fair that we share the news that the 21-year old man who had been arrested and charged in connection with an investigation opened in January 2022 no longer faces criminal proceedings in relation to this." Chief Superintendent Micheala Kerr, GMP's Head of Public Protection Said, remaining cagey as to the details regarding the terms of the discontinuation of the criminal proceedings.
"The investigation team has remained in regular contact with the legal team, providing any updates of note and so understand the rationale for the discontinuation of proceedings at this stage and that this decision has not been taken lightly. Despite the media and public's interest in this case, we have decided not to comment on it in any further detail."
But a Spokesperson of the Central Police said they were under "a duty to stop the case" after key witnesses were withdrawn and new evidence emerged meaning " there was no longer a realistic prospect of conviction."
" We have explained our decision to all parties. We would always encourage any potential victims to come forward and report to Police and we will prosecute wherever our legal test is met." The Spokesperson said.
Mason Greenwood is just one of many men who have been apparently "outed" on Social media especially Twitter as being "rapists" and " sexual harrasers."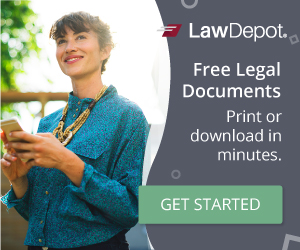 Despite being arrested in January 2022, Mason Greenwood was not charged until in October – eight months later.
Mason Greenwood appeared before Magistrates on October 17th and later before a Judge on November 21 – a month later.
It is not clear at the time of writing what steps Manchester United is taking regarding his case.
---
Benjamin is a Digital Legal News Journalist (trained by Reuters) and digital media enthusiast who founded The Legal Reports website in January, 2020 while a fourth year law student at Makerere University school of law.
Prior to that, Benjamin used to write amateur blogs and some of his legal commentaries were published by the Daily Monitor and Independent Magazine - both leading publications in Uganda. He covers lawyers, law students, judges, judiciary, courts, law schools, and law firms.