DISCLOSURE: Our Editorial Team Selects and Recommends Products We believe May be beneficial to you and when you buy we may earn a Commission.  
---
Bernard Oundo, Uganda Law Society President has announced appointments of new teams within the lawyers' association touted to help steer his Presidential and the Society's agenda as he eases into the role which he took over late last year from Ms. Pheona Nabasa Wall.
Leadership within the Uganda Law Society is categorised into clusters and committees as a recognition of the diverse and broad nature of legal practice, the society's membership itself as well as the group's interests.
So on Thursday, Bernard Oundo announced different committee leaders in the lawyers' lobby as follows ( the order doesn't matter);
ULS SACCO COMMITTEE
This is a relatively new committee of the Uganda Law Society and its an actualisation step of one of the pillars of Mr. Bernard Oundo's Presidential campaign.
To lead this Committee as Chairperson is Gyaviira Morgan Bonna, an Advocate of 13 years experience and currently Managing Partner at law firm GM Bonna Advocates.
Mr Bonna will be assisted in this role by Ms. Mujyawimana Gloria, a Partner at NOMREK Law Consultants and Advocates along Mr. Tonny Tumukunde, a Partner at Tumukunde & Co. Advocates.
According to the Uganda Law Society, this committee is tasked with laying the groundwork for implementing the vision of the ULS SACCO of transforming in to a "Members' Bank" in the next 10 years.
Quite an ambitious task given that this SACCO project has stalled during past leadership. So we will be on the look out for how it goes.
YOUNG LAWYERS COMMITTEE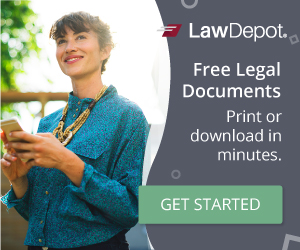 The wider macro-economic environment in Uganda characterised by widespread unemployment and underemployment has definitely cast a spotlight on the welfare of so-called young lawyers.
There is no widely accepted definition of a "Young Lawyer" but it is generally accepted within the legal industry that a young lawyer is one who has not practiced law for more than 5 years.
And this is an important demographic since Uganda generally has a big young population but also over the years legal education and training has become more and more available thus opening the doors into the legal profession to a wider number of young people. ( At the time of writing Uganda has about 14 institutions accredited to teach a Bachelor of Laws Degree/LL.B).
This implies that if the Country's legal industry can not expand then lots of new lawyers will be unemployed, underemployed and disappointed in a Job billed as one of the best.
Uganda Law Society President Bernard Oundo has appointed Makerere University 2015 Valedictorian and Managing Partner of law firm Gem Advocates Derrick Bazzekuketa to chair the Young Lawyers' Committee.
In this role he will be assisted by Ms. Asiimwe Angella and Mr. Pamba Egan.
A trend from the Presidency of Ms. Pheona Nabasa Wall suggests a lot of focus is being put on 'mentorship' under the "Young Lawyer Series" (Read more about these series here) but with the Presidency of Bernard Oundo we are already seeing some effort in improving general access of Young attorneys to the Society's professional development through creating Young lawyer specific access fees.
TRAINING AND PROFESSIONAL DEVELOPMENT
It appears training and professional development are the hallmarks of Mr. Bernard Oundo's leadership strategies.
He seems to have something with him – some sort of crystal ball that tells him the future and success of legal professionals lies in continuous training and career development.
We have tracked his leadership Journey since his unsuccessful attempt to lead the Uganda Law Society in 2020 and there is enough evidence to confirm our conviction.
As part of his campaign at that covid-pandemic time, Bernard Oundo would organise online webinars tilted towards discussions around how lawyers can be better lawyers.
This trend continued when he later became President of the East Africa Law Society.
Let's see how his reign at ULS goes.
So, to lead the Uganda Law Society Training and Professional Development Committee is seasoned lawyer Ms. Hope Atuhairwe, Director Legal and Corporate Affairs at Uganda Development Corporation.
Ms. Atuhairwe will be deputised by Mr. Patrick Turinawe, a Senior Associate at law firm ENS Africa together with Ms. Bridget Nambooze, the Company Secretary of Simba Group.
---
---
IN-HOUSE COUNSEL COMMITTEE
In-house lawyers are often overlooked by most of us in the media as we tend to focus on lawyers in private legal practice.
But these lawyers are crucial since by virtue of their role they bear the brunt of all manner of legal issues arising in our companies and legal departments – at an 'internal' level.
So, the Uganda Law Society has a committee to cater for their interests too and this committee will be led by Ms. Anne Abeja, the Head of Housing Finance Bank's Legal Department.
She will be deputised by Ms. Deborah Kituyi, the Head of Legal Affairs at the National Lotteries and Gaming Regulatory Board together with Mr. Muhammad Kiwanuka, who leads the litigation team at dfcu Bank.
AWAY FROM THIS….
Law Twitter this week roasted Lawyer Thomas Gawaya Tegulle over an Article he wrote in his Sunday Monitor column.
The Article entitled; "Judiciary: Allowing 'Kids' on the Bench is messing up the Temple of Justice" lambasted the appointment of judicial officers who have less than 10 years in law practice.
Mr. Gawaya Tegulle's anger seemed to come from a case he had before a Magistrate who sent his client to Jail during an unopposed bail application.
In Gawaya Tegulle's view, the Bench (legal term for Judges and Magistrates) should only be reserved for lawyers with at least 5 or more years of experience for they have an idea of what "life is all about."
" Ten years may be nothing in the life of a nation, but it is a very long time in the life of a person. In 10 years, a lawyer will have, ideally, been exposed to all kinds of situations in and outside the Courtroom. In 10 Years, a lawyer will have learnt about life and matured into a responsible who appreciates a legal problem from a very broad frame of reference. But when it comes to Magistrates, the Judiciary readily appoints fresh graduates."

Mr. Tegulle wrote.

"Most of them have no idea of what what life is all about. They have never stayed alone; they don't even know what rent is. Mama's little boy who still has his mom pack break tea for him and has never dated; and can hardly tell the difference between a man and a woman, will be found presiding over a divorce case."
As I mentioned above, because of macroeconomic and demographics, Gawaya Tegulle's article was received in bad taste – overshadowing any points he may have made in the Article.
One Twitter User, dug up a case in which a Judge had referred to Mr. Tegulle's pleadings as "confused" to prove a point that "seniority" doesn't better a lawyers' Judgement and buttress his/her argument.
Then one senior lawyer suggested Gawaya Tegulle is a Young Lawyer himself – MBU he was not enrolled on the Roll of Advocates before 2019.
We ran a fact check and found Tegulle who initially was a Journalist enrolled in 2012, according to official records. It is therefore not true he is a young lawyer.
---
Benjamin is a Digital Legal News Journalist (trained by Reuters) and digital media enthusiast who founded The Legal Reports website in January, 2020 while a fourth year law student at Makerere University school of law.
Prior to that, Benjamin used to write amateur blogs and some of his legal commentaries were published by the Daily Monitor and Independent Magazine - both leading publications in Uganda. He covers lawyers, law students, judges, judiciary, courts, law schools, and law firms.