DISCLOSURE: Our Editorial Team Selects and Recommends Products We believe May be beneficial to you and when you buy we may earn a Commission.  
---
National Unity Platform Chief Lawyer, Anthony Wameli Yeboah has passed on today after a long financially and definitely emotionally draining battle with Cancer.
Anthony Wameli has been the Head of National Unity Platform's Legal Team and his death was first announced by Hon. Robert Kyagulanyi, the NUP President in a tweet.
Wameli's death has also been confirmed by his personal law firm, Wameli and Company Advocates and Solicitors where he has been Managing Partner in a statement that also said he died in Boston in the United States of America.
" Very sad day! Just learnt of the untimely passing of our dear brother and Head of our Legal Team, comrade Wameli Anthony from the U.S. where he's been admitted for treatment. Details will be provided in due course. May his soul rest in eternal peace."

Kyagulanyi, also known as Bobi Wine, tweeted.

Anthony Wameli's death is the culmination of more than two-years of him being constantly bedridden due to a yet-to-identified Cancer that saw him medivacked in the United States.
Wameli's health woes first became Public in 2021 when his challenger in the 2020 Uganda Law Society Presidential race and eventual President, Pheona Wall announced a fundraising campaign by the lawyers lobby for his ever skyrocketing medical bills.
---
---
This fundraising campaign like several others involving senior lawyers fanned debate within the legal profession over the necessity of a medical insurance scheme tailor made for lawyers.
Anthony Wameli, once a Magistrate, was a pastor, businessman on top of being a lawyer.
Wameli wasn't just a lawyer. He was a human rights lawyer who provided legal representation to suspected criminals like Allied Democratic Force's leader Jamil Mukulu and suspected killers of former Police Spokesperson, Andrew Felix Kaweesi.
The death of Anthony Wameli has already attracted tributes from his colleagues within the legal profession and other sectors.
Minutes after his death, social media posts commensurating with his family started streaming in.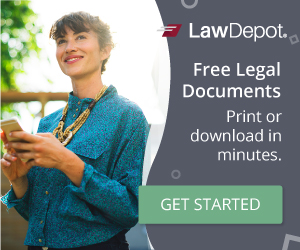 Uganda Law Society President, Mr. Bernard Oundo in a Statement said Anthony Wameli will be remembered as " an avid defender of the Rule of Law and Human Rights in the Country."
Fellow Human Rights Lawyer Isaac Ssemakadde who visited Anthony Wameli in the United States during his time of illness described him as a "Legend."
But as already hinted on, medical bills have left Anthony Wameli's family broke.
And as I write, a gofundme campaign has already been launched by his wife to help her raise money to ship her husband's lifeless body back home from the United States.
So please help if you can, via this link!
Rest in Peace, Anthony!
---
Benjamin is a Digital Legal News Journalist (trained by Reuters) and digital media enthusiast who founded The Legal Reports website in January, 2020 while a fourth year law student at Makerere University school of law.
Prior to that, Benjamin used to write amateur blogs and some of his legal commentaries were published by the Daily Monitor and Independent Magazine - both leading publications in Uganda. He covers lawyers, law students, judges, judiciary, courts, law schools, and law firms.