DISCLOSURE: Our Editorial Team Selects and Recommends Products We believe May be beneficial to you and when you buy we may earn a Commission.  
---
Makerere University School of Law on Monday 13th February, celebrated its 50th graduation ceremony.
According to the School's Principal, Prof. Ronald Naluwairo, who encourages the graduates to use the knowledge and skills acquired to cause positive change in society, 226 students graduated with a Bachelor of Laws degree.
In an exclusive interview with The Legal Reports the school's best student, Mr. Courage Ssewanyana who graduated with a second class upper describes his experience at law school as great and exciting.
''I was intimidated the first two months I joined law school by the amount of work that had to be done however my best moment at law school was when I finished and was the best. I didn't expect it,'' an elated Courage says.
Courage who also scored 20 points at his A-level attributes his success to hard work and discussions.
''Law school is easy when you give it your attention. Instead of worrying about the work load, just do the work. Discussions also help because law school is about exchanging different ideas, something that pleases the lecturers,'' he said.
Mr. Ssewanyana, currently pursuing a post graduate diploma at the Law Development Center (LDC) also emphasized the importance of balancing work and social life.
''You must take time off school work to rest in order to refresh your mind and exercise is one way to do that,'' He encourages.
---
RECOMMENDED ( This Article continues)
---
Aside from Academics, the school's valedictorian engaged in extra co-curricular activities like writing articles for the Makerere Law Journal (the school's peer-reviewed journal).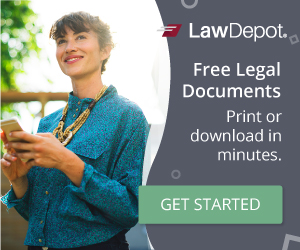 He was a member of CLAPMOC-the school's community law programme and mobile clinic. He also served as a research assistant in different institutions such as the Center for Health Human Rights and Development (CEHURD), Makerere School of Women and Gender Studies and the Refugee Law Project, opportunities through which he discovered his passion to venture into academia after law school.
Courage also participated in drafting the concept note for the moot court competition question in celebration of the Makerere Law Society's golden jubilee.
Concerning any regrets, Mr. Ssewanyana mentioned that he regrets not having participated in mooting more.
''I did not engage so much in mooting which would have exposed me more to the field of litigation. Now, I am more biased towards research and academia,'' he noted.
He recounts his worst moment at law school as the period of online exams following the Covid-19 pandemic and strongly encourages all law students to get mentors who will guide them on what to do next.
On that note, Mr. Ssewanyana implored the School of Law to start a mentorship program for all students admitted to the law program through which they can each receive mentorship from the teaching staff.
''I unfortunately failed to find a mentor at law school and yet without mentors, you cannot go far.'' He narrated.
Concerning tips for continuing students, Courage encouraged that one identifies what they want to do and becomes excellent at it- a life-changing piece of advice he once received from a fellow student, Mr. Benson Mayanja, the emeritus Speaker of the Makerere Law Society.
---
Owach Rita is a law student at Makerere University and Staff writer at The Legal Reports.