DISCLOSURE: Our Editorial Team Selects and Recommends Products We believe May be beneficial to you and when you buy we may earn a Commission.  
---
In the not so distant future, lawyers will have to be innovative and creative for them to earn a living, Retired High Court Judge Justice David Wangututsi has said.
The former Judge in Uganda's Commercial Court was speaking at an event dubbed; "Future Lawyer Week Africa" held on Thursday in Kampala and organized by UK-based events company; Cosmonauts and Uganda's Innovation Village with support of the United Nations Office on Drugs and Crime.
Justice David Wangututsi painted for the audience that comprised of legal practitioners, entrepreneurs, legal innovators, thinkers and journalists among others; a picture of an environment in which the traditional lawyer has thrived.
According to the former Judge, the traditional lawyer has survived and thrived in an environment devoid of innovation and creativity and facilitated by vast amounts of ignorance among his/her clientele.
This environment has allowed the traditional attorney to make money and enjoy a social status he/she wouldn't have otherwise enjoyed in a technological era.
" The lawyer must find other ways of earning other than misinformation" Justice David Wangututsi said.
The traditional lawyer has been good at misinforming the Public about his work thereby unfairly inflating his/her legal fees leading up to little or no value of his work especially in terms of solving the day-to-day socio-politico-economic challenges of the world.
But this will be no more for the future lawyer as technology is empowering the public with the information they need to make better and informed decisions regarding legal services.
"A future Lawyer must learn to deal with cases in a social legal manner." Justice Wangututsi said.
---
RECOMMENDED ( This Article continues)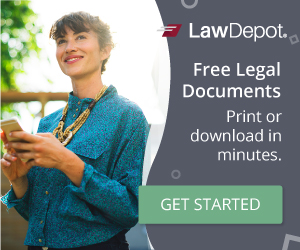 ---
The Judge further called upon lawyers to discard adversarial mentalities lifted off the backs of colonialists in their approach to legal questions of the day noting that in reality people want "less of court" and more of dispute resolution.
"Can we ensure that a landlord and tenant remain friends after a dispute so that their business relationship continues?"
Wangututsi advised lawyers that even banks and other financial institutions that are traditionally litigious thanks to their big legal budgets "have realized it's costly to go to Court for three or more years."
By integrating technology in their work and legal processes such as filing, case management, among others, lawyers will save time and resources while at the same time driving real value to the public for their services.
" The Future lawyer is not going to be careless in handling cases, they will find ways of resolving disputes through innovations that have come up through technological means and they will spend less."
---
Benjamin is a Digital Legal News Journalist (trained by Reuters) and digital media enthusiast who founded The Legal Reports website in January, 2020 while a fourth year law student at Makerere University school of law.
Prior to that, Benjamin used to write amateur blogs and some of his legal commentaries were published by the Daily Monitor and Independent Magazine - both leading publications in Uganda. He covers lawyers, law students, judges, judiciary, courts, law schools, and law firms.