DISCLOSURE: Our Editorial Team Selects and Recommends Products We believe May be beneficial to you and when you buy we may earn a Commission.  
---
The legal fraternity in Uganda is reeling at the death of maverick Court of Appeal and Constitutional Court of Uganda Judge Justice Kenneth Kakuru which occurred yesterday.
Justice Kenneth Kakuru reportedly died of advanced prostate cancer in Aga Khan Hospital, Nairobi, Kenya.
Since the news of his death became public, commiserations have been streaming in from different lawyers at different stages in their legal careers – and across different fields of law.
One thing is clear; There is an absolute agreement in the legal profession that Justice Kenneth Kakuru was an excellent Judge who used his position to advance access to Justice.
In a statement, Mr. Bernard Oundo, President of the Uganda Law Society – the umbrella association of Ugandan Lawyers described the fallen Judge as a "forthright, bold, courageous Judge who was never ashamed or afraid of standing up for what he believed in."
"As a private practitioner in legal practice, he was renowned for his leadership in public interest litigation through the work of Greenwatch which he led for many years.

He was an environmental and human rights crusader who was credited with having filed more environmental cases than any other person in East Africa."

Bernard Oundo said
Senior Lawyer Mr. John Musiime Kyoma, a Partner at leading law firm Dentons eulogized Justice Kenneth Kakuru as unique for his Judicial courage.
Most Judges in Uganda are widely believed or at least suspected of cowardice when the cases before them have the potential of upsetting the powers that be.
" If ever the Hon. Kenneth Kakuru (JCC/JCA) had anything that's truly unique, it was Judicial courage! Moral courage to say, live and do what he believed was right. What a liberation to live is complete accord with one's beliefs! May his soul rest in peace.".

Counsel John Musiime Kyoma said
Ms. Linda Alinda – Ikanza, Partner at law firm Amber Advocates and lecturer at the Law Development Centre, said Justice Kenneth Kakuru has left behind a legacy of Judicial courage that will "shine on for us."
"He truly left our profession richer than he found it."

She said.
Former President of the Uganda Law Society and Partner at law firm ALP Advocates, Senior Counsel Francis Gimara eulogized Justice Kenneth Kakuru as someone who ticked all the boxes for a good Judge – at all times.
" Hon. Justice Kenneth Kakuru at all times met the requirement of a Judge to not only act with integrity, but as well to have a real understanding of the needs and aspirations of society.  We will miss him dearly."

Mr. Gimara said.
Kampala Associated Advocates' Partner, Elison Karuhanga described the deceased learned Judge as a " tough, opinionated and principled Judge."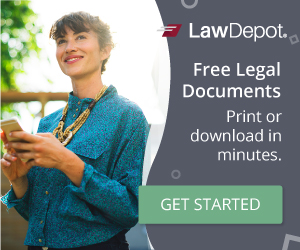 "We shall certainly miss him."

Elison Karuhanga said.
Describing him as a "brother," Environmental Law lecturer and policy analyst, Godber Tumushabe eulogized Justice Kenneth Kakuru as " an epitome of the struggle for Justice and environmentalism in our country.
" His environmental activism of many years literally defines the environmental law jurisprudence in Uganda and East Africa."

Mr. Godber Tumushabe said.
---
RECOMMENDED (This Article Continues)
---
Beyond the lawyers, even politicians paid tribute to Justice Kenneth Kakuru and lauded him for his good service.
The Speaker of the Parliament of Uganda, Hon. Anita Annet Among – among other several other politicians, eulogized the deceased Court of Appeal Judge as someone who served with distinction and was selfless.
" Earlier today we received the sad news of the demise of the Hon Justice Kenneth Kakuru, Justice of the Constitutional Court. The deceased served with distinction and leaves behind a stellar record of selfless service in the dispensation of justice."

The Speaker tweeted.
" On behalf of Parliament and on my own behalf, I convey my heartfelt condolences to the bereaved family and the entire Judiciary."
---
Benjamin is a Digital Legal News Journalist (trained by Reuters) and digital media enthusiast who founded The Legal Reports website in January, 2020 while a fourth year law student at Makerere University school of law.
Prior to that, Benjamin used to write amateur blogs and some of his legal commentaries were published by the Daily Monitor and Independent Magazine - both leading publications in Uganda. He covers lawyers, law students, judges, judiciary, courts, law schools, and law firms.