DISCLOSURE: Our Editorial Team Selects and Recommends Products We believe May be beneficial to you and when you buy we may earn a Commission.  
---
The Judiciary of Uganda on Thursday held a special sitting at its headquarters in Kampala to celebrate the life and services of fallen Court of Appeal Judge Keneth Kakuru.
Several Justices of the Supreme Court, Court of Appeal, High Court, Magistrates Court and other members of the legal fraternity took part in the ceremony that started with the Deputy Attorney General Jackson Kafuuzi moving a motion to hold the special court sitting which was soon conducted by a five-member panel led by the Deputy Chief Justice Richard Buteera.
During the session, several members of the Judiciary eulogized Justice Kakuru with many remembering him as a hardworking person, a man of his word, a daring and fearless individual who spoke his mind always yet humane, humorous and loving.  
Chief Justice Alfonse Owiny-Dollo described Justice Kakuru as a hardworking and innovative man who committed himself to the service of the people through his work as a judicial officer.
He said Kakuru would even inject private finances into official work in an effort to fight case backlog in the Judiciary.  
Owiny-Dollo said that Kakuru loved service so much that he, the Chief Justice advised him not to resign because he "could die earlier" if he quit work and were left redundant.
In 2021, the deceased Judge submitted his resignation letter to the Chief Justice saying that his doctors had advised him to take a rest.
He had been suffering from cancer to which he succumbed. The Chief Justice said that he talked to Kakuru advising him to stay, reasoning that if he quit, he would get redundant and probably die earlier than he should.
The chief justice revealed that this is why he didn't submit Kakuru's resignation letter, letting him die a serving Judicial officer with his last judgement being delivered two weeks ago.
Chief Justice Owiny- Dollo says that when Kakuru accepted to continue in service, the Judiciary committed to doing all it takes for him to get the necessary treatment both locally and internationally.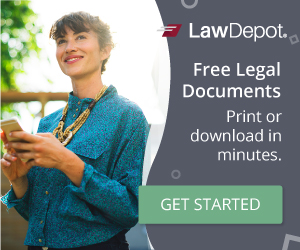 He says, over 800 million shillings was spent on Justice Kakuru's treatment. 
 In his eulogy, Justice Benjamin Kabiito, the Chairman Judicial Service Commission described Justice Kakuru as a committed public servant who was incorruptible and Just.
---
RECOMMENDED ( Article Continues)
---
He says that when Justice Kakuru sought retirement in 2021 on grounds of ill health, he feared to continue receiving a salary yet he was not productive anymore as expected. His other fear, Justice Kabiito revealed, was the effect on the dispensation of Justice by the Court of Appeal due to his (Kakuru's) absentia or inability to deliver service due to ill health.
  Deputy Chief Justice Richard Buteera said Justice Kakuru exemplifies service above self.
He facilitated, using his money, the movement of files in the Court registry and developed a strategy for faster disposal of cases by the Appellant Court. 
He said that when Kakuru wasn't well, he continued to work; attending to some work through zoom while in the hospital. He also says described Justice Kakuru as a truth-teller who always said the truth whether his audience liked it or not.
"If you disagreed with him in the morning, you had lunch in the afternoon,"

Said Justice Buteera of a man he says held no grudge against people.
The deceased's daughter Samantha Kakuru who spoke on behalf of the family was witness to the description of her father as a committed Judicial officer.
She said that her father, whenever the Court was in recess, used the time to work to reduce the case backlog, writing judgements and doing other work that could expedite court cases.
She says that her father worked even up to his death bed from where he asked her to write a judgement as he dictated. This was two weeks before his demise, she said.
Meanwhile, Chief Justice Owiny-Dollo used the occasion to urge all judicial officers of advanced age to always go for thorough health checkups so that any illnesses are detected at an early stage.
On Friday 10th March, a funeral service will be held at All Saints Cathedrals, Nakasero at 9 Am and then the body shall depart for Rwembishuri, Mbarara for an overnight vigil. On
On Saturday 11th March a funeral service shall be held at the St. James Cathedral Ruhaaro at 9 Am followed by the burial in Rwebishuri at 4 PM.
The Judiciary opened a condolences book at the Judiciary headquarters starting on Thursday 9th March 2023 for people to sign.
Born on November 11th 1958, Justice Kakuru has been a member of the Bench (Court of Appeal/Constitutional Court) since his appointment on July 4, 2013.
He shall also be remembered as a human rights lawyer who fought for environmental rights while in private practice. He is also remembered for his dissenting judgement in the famous Presidential Age Limit case in which several bodies including the Uganda Law Society and individuals challenged the removal of the presidential age limits following the amendment of Article 102 of the 1995 Uganda constitution.
---