DISCLOSURE: Our Editorial Team Selects and Recommends Products We believe May be beneficial to you and when you buy we may earn a Commission.  
---
The International Bar Association (IBA), a global grouping of the world's lawyer societies has defended the embattled Supreme Court of Uganda Judge Justice Esther Kisaakye against what it termed as "unfair and arbitrary treatment" from her superiors.
In a statement couched in heavy diplomatic language, the Association via its Human Rights Institute (IBAHRI) criticized Uganda's Judicial Service Commission (JSC) – the watch dog of all Judicial officers in the country for its decision to investigate and recommend the sacking of Justice Esther Kisaakye on the ground of misconduct.
Justice Esther Kisaakye's woes first came to light in 2021 during a Presidential Election Petition case in which Opposition Politician Robert Kyagulanyi challenged the outcome of Uganda's 2021 general election in which President Yoweri Museveni emerged victorious.
As other members of the Supreme Court; which is mandated to hear a Presidential Election Petition case in Uganda decided to dismiss Mr. Kyagulanyi's case, Justice Esther Kisaakye chose to disagree with them reasoning that Kyagulanyi never had sufficient time to come up with a water-tight case as he was under arrest at his home.
Accusing Chief Justice Owiny-Dollo of confiscating her ruling and trying to block her from reading her dissent in open Court, Justice Esther Kisaakye proceeded to deliver her Judgement alone in a dark Courtroom.
The Judicial Service Commission found this conduct improper and tantamount to the desecration of the Supreme Court.
But the International Bar Association disagrees and argues the lady Judge acted well within her rights as a Judicial officer.
" Justice Kisaakye acted in accordance with international standards on the independence of the Judiciary in delivering her dissenting judgement, seemingly despite overwhelming pressure not to do so.

The IBAHRI is concerned that her actions have led to her being punished with calls for her to be removed from the bench apparently without due process being followed.

Rather than there being calls for her removal, she should be applauded for her bravery in standing up for the rule of law and independence in her capacity as a judge."

Said IBAHRI Chair Anne Ramberg Dr Jur hc.
---
RECOMMENDED (This Article Continues)
---
Nonetheless, the IBA called upon the Government of Uganda to adhere to the principles of natural justice in any disciplianary processes regarding Justice Esther Kisaakye's conduct.
Justice Esther Kisaakye, according to the IBA, accuses the JSC of violating her right to a fair hearing by reaching a guilty verdict as to her misconduct prior to its recommendation to President Museveni to institute a tribunal to determine her removal from Uganda's highest court.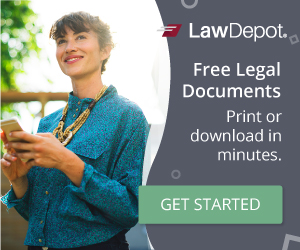 " Despite accusations of a lack of due process and diligence, on 27 February 2023 the JSC recommended the removal of Justice Kisaakye to President Museveni. Justice Kisaakye has accused the JSC of acting unconstitutionally under Article 147(1)(a) of the Constitution of the Republic of Uganda by effectively usurping the power of the President to set up a tribunal and acting as a tribunal itself by reaching a guilty verdict." the IBA said.
IBAHRI Co-Chair Mark Stephens underscored the importance of a fair hearing for Justice Esther Kisaakye in this process thus;
 " To preserve the sanctity of Judicial independence and the rule of law, due process must be properly followed in terms of, Article 7 of the African Commission on Human and People's Rights, Articles 147 and 28 of Uganda's Constitution and Principle 19 of the UN Basic Principles on the Independence of the Judiciary.

These standards must be especially scrutinised here due to the seniority of Justice Kisaakye and the implications it holds for judicial independence, particularly in matters regarding dissenting judgments at such a high level.

The IBAHRI is concerned that the reports imply violations of Uganda's obligations under regional and international law.

We call for all procedural rights of Justice Kisaakye to be fully respected by the JSC and any subsequent tribunal established, as per Uganda's international and constitutional obligations, and for an end to any arbitrary and unfair harassment, including punitive and pecuniary measures taken against her.'

Mark Stephens said.
Justice Esther Kisaakye is one of the most senior Judges in the Judiciary of Uganda and is the first to be recommended for sacking by the JSC.
---
Benjamin is a Digital Legal News Journalist (trained by Reuters) and digital media enthusiast who founded The Legal Reports website in January, 2020 while a fourth year law student at Makerere University school of law.
Prior to that, Benjamin used to write amateur blogs and some of his legal commentaries were published by the Daily Monitor and Independent Magazine - both leading publications in Uganda. He covers lawyers, law students, judges, judiciary, courts, law schools, and law firms.