DISCLOSURE: Our Editorial Team Selects and Recommends Products We believe May be beneficial to you and when you buy we may earn a Commission.  
---
One of the world's largest law firms Mishcon de Reya has banned the use of popular Artificial Intelligence software ChatGPT among its staff for work-related purposes.
The 1000-member strong law firm based in London premised its ban of the Chatbot tool on grounds that its usage could put client data at risk, the Telegraph first reported.
ChatGPT, developed by Microsoft-backed startup Open AI is just one of the many AI tools that when injected with prompts have shown the potential of returning human-like answers.
But these tools, although widely accepted in forward-looking sections of the legal profession as potentially useful and effective in saving lawyers huge amounts of time, have been criticized for making up facts or "hallucinating" – a challenge that has come to be known as "AI bias."
In restricting the use of ChatGPT, law firm Mishcon de Reya joins several other heavily regulated professional service firms such as PWC, and JP Morgan, among others.
"Mishcon de Reya has a clear policy in place that client and confidential firm information must not be uploaded to ChatGPT or any other models."

Said Nick West, Partner, and Chief Strategy Officer at the law firm, according to the Telegraph.
The ban however should not suggest the law firm has done away with the idea of integrating ChatGPT or AI in its business.
In fact, the law firm is seeking to hire a "GPT Legal Prompt Engineer", according to a LinkedIn profile cited by the Telegraph, to ensure compliance with legal and ethical requirements in the wake of AI.
Other top law firms such as the Magic Circle law firms Allen & Overy and Clifford Chance have already implemented the use of AI in their operations.
Allen & Overy has contracted the legal industry-focused AI tool Harvey and Clifford Chance, Robin AI.
For now, it appears AI tools are being restricted to the automated generation of legal documents (even then under careful scrutiny) and nothing more of significance as human judgment remains key in rendering professional legal services.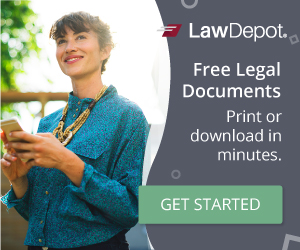 " It is certainly very interesting and definitely indicative of some of the fantastic innovation that is taking place within the legal industry. However, this is definitely a tool in its infancy and I wonder if it is really doing much more than provide precedent documents which are already available in the business or from subscription services."

Said Sian Ashton, client transformation partner at law firm TLT in an interview with Wired.
Meanwhile, in the United States, a class action suit is brewing against the AI-powered tool DoNotPay for allegedly practicing law without a license.
---
Benjamin is a Digital Legal News Journalist (trained by Reuters) and digital media enthusiast who founded The Legal Reports website in January, 2020 while a fourth year law student at Makerere University school of law.
Prior to that, Benjamin used to write amateur blogs and some of his legal commentaries were published by the Daily Monitor and Independent Magazine - both leading publications in Uganda. He covers lawyers, law students, judges, judiciary, courts, law schools, and law firms.