DISCLOSURE: Our Editorial Team Selects and Recommends Products We believe May be beneficial to you and when you buy we may earn a Commission.  
---
This Article marks the beginning of my writing series about matters of law firm marketing, Legal Public Relations (Legal PR), and Lawyer Marketing having spent thousands of hours researching the topics and having run (for three years now) The Legal Reports blog which is read by ever-increasing monthly traffic amounting to thousands and thousands of people.
I am glad to (have) met (meet) (personally or otherwise) lawyers at all levels, interacted with them, and come to appreciate their understanding of the future of lawyering and how much difficulty they are going through when it comes to marketing themselves and their law firms (if they have any.)
So much has been said about the importance of "mentorship" and "branding" in the legal profession and I agree lawyers like everyone else need mentorship and branding but I must say that all "career development" events I have attended – some of which have been organized by professional bodies like the Uganda Law Society have been so generic in their content delivery that I dare say the majority of lawyers especially the young are not sufficiently helped as to the 'what, who, and how' questions in regard to their marketing and branding.
These are complex topics usually thrown about by corporates as buzzwords and not components of human life that must be dissected and implemented as our lives depend on them.
The approach by bodies like the Uganda Law Society to "mentorship" is always to parade "senior lawyers" on panels and sometimes alone on events themed in academic styles to speak about "success" in the legal profession – the goal being for listeners to get inspired and motivated to work their way up there.
Nobody seems to care that a young lawyer or a non-lawyer can teach lawyers a skill that helps them do their job better, scale their law firms, stay competitive, and ultimately be real and good humans – not machines as people joke!
There is a lot of negative Public Relations against lawyers – interestingly driven by non-lawyers such as musicians and comedians, that the legal profession must be deliberate in showing its value and relevance for the lay people could be missing it or being misled about it.
Therefore, my job is to lay down for lawyers and law firms strategies and tools, not hope or inspiration, or motivation that when implemented with great dedication and commitment will deliver results befitting of a lawyer and law firm.
Considering the busy nature of the legal profession, any lawyer or law firm that seeks to singlehandedly implement most (not some) of the strategies I will be talking about will simply be wasting a lot of productive time by not focusing on what their actual job is; lawyering.
This is more crucial when the lawyer is young and is running a small law firm.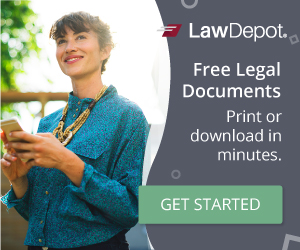 As a matter of fact, he or she and his or her law firm don't have the top-of-the-mind awareness enjoyed by "senior lawyers" and law firms after decades of handling "high-profile," "significant" matters and " high profile clients" to warrant any form of significant attention and focus hence slow growth and development.
Therefore, it makes sense that lawyers and law firms delegate work to do with their marketing to a person (s) whose job is to do just that; law firm and lawyer marketing.
In the course of my work and even writing here, I will burst some myths or just clarify things you have been fed on by "senior lawyers" when they come to speak to you about making it in the legal profession through branding and marketing using templates handed to them by successful lawyers of yesteryears.
As a rule of thumb, all human beings must be comfortable with the concept of patience and dedication – and if you have these as virtues then that is a blessing!
---
Bloggers Boot Camp: Learning How to Build, Write, and Run a Successful Blog 2nd Edition
Anyone can build a blog. It's quite easy. The difficult part is keeping it relevant, technically sound, and popular. Bloggers Boot Camp shows you how to blog for success.
Good things take time as they say – and I know this may sound cliché but to be good at anything you must put in the work – no shortcuts and the law firm or lawyer marketing and branding is no different.
In fact, patience and dedication are more important to lawyers and law firms for the sheer nature of their business and how different and special their marketing plan is.
Alright, for now, I will talk about legal blogging in general which I honestly think ranks up there in the best strategies to market a law firm and/or a lawyer – and not just that I love blogging.
What Is Legal Blogging?
A blog means a page or pages on the Web (internet).
Where the article you are reading is plastered is the Page. The Legal Reports is the blog and it has hundreds of articles on its Pages.
It follows therefore that you can use a blog to write Articles about anything and pretty much do anything else on its pages.
Thus legal blogging is the practice of writing a blog (s) on law-related topics.
Sometimes a blog can be called a Website.
As that sounds it means a Site (place) on the Web – just as I have already explained.
So, when you have a Blog you have a place on the Web.
A person engaged in the Practice (which means consistent) of writing on a blog about law matters is called " a blogger" hence the reference "law blogger" or "legal blogger. "
Now, I know that in developing countries such as Uganda, Kenya social media users who have considerable followings are often referred to and tend to refer to themselves as "bloggers" but that is a misnomer we can attribute to the thought patterns common to people in the developing world when it comes to these Internet things.
It is not by mistake that social media platforms are referred to as "micro-blogging sites" as in " Elon Musk has just acquired micro-blogging platform Twitter for $44Bn."
The idea is that users on such platforms post short posts that don't have the same value as blog posts hence the word "micro".
Our aim is to achieve industry standards of blogging in reverence to the founders of this powerful tool of communication that you can use to publish detailed, high-quality content that informs and illuminates your readers.
BENEFITS OF LEGAL BLOGGING
You Will Become an Expert
The first benefit of legal blogging is within and not without.
Before you punch anything on your legal blog to share with your readers, you undergo a mental process involving the generation of the topic to talk about, research of that topic, and the actual writing on that topic.
I don't want lawyers and law firms to underestimate the benefits of this mental process.
In fact, considering the fact that law practice is a knowledge-based industry, I think the mental process is the most important benefit a lawyer and law firm can get out of legal blogging.
It is through this process that the lawyer and law firm QUICKLY builds expertise in their chosen law practice areas instead of waiting to build this expertise so many years into law practice like their senior counterparts, which means restricting yourself and idea generation to only matters your law firm has allocated to you or handled – something that has a clear limitation on scope, quality, and quantity on what and how much you can learn in this short life.
Having covered the internal benefits of blogging – which we have already seen are the most important, let us now look at the external benefits which matter as much.
In your marketing Arsenal as a lawyer and law firm, your expertise matters the most for that is what clients and other stakeholders are looking out for.
Visibility
Blogging not only helps build your expertise but also enables you to get your clients, and prospects, to see and appreciate it.
Being an expert without people seeing it is akin to lighting a candle and covering it with a basket.
Given the universal nature of a blog, it means your expertise contained in blog articles, and other content formats can be seen by people beyond your location – assuming your target audience is global in nature.
As one of my favorite writers, David Perrel said:
"Every article you publish is like a serendipity vehicle. High-level people who resonate with your ideas will reach out to you with career opportunities you could not have imagined. Thus, writing maximizes your surface area of exposure to luck."
Ownership of Platform
Further, a legal blog is a piece of property – an asset in the marketing and communications toolkit of any lawyer and law firm.
This means it can be owned, nurtured, harnessed, and measured in terms of its value towards the law firm or lawyer unlike random marketing shenanigans or any other platform.
In other words, the audience of your legal blog is yours. And you can deliver your expertise, personal and/or firm news, announcements, or anything else you want to that audience.
This is unlike, a Twitter following.
Contrary to what many people think, a Twitter following is not an audience you own. It belongs to Twitter.
But a loyal and engaged audience on your legal blog is yours – an asset in your communications Arsenal that you can leverage to take control of the conversation especially when it is about you.
HOW TO START A LEGAL BLOG
It is interesting how easy it is to launch a legal blog. But the real work lies in turning it into a success.
There are many blogging platforms such as Blogger, and WordPress that a lawyer or law firm can use to do blogging for free.
But as already mentioned hinging your law firm and lawyer marketing efforts on free platforms doesn't give you an owned asset and the advantages that come with it including tinkering with it all you want and an audience that you can measure and factor in your overall marketing plan.
So, I suggest that a lawyer or law firm takes a deliberate effort to invest in blogging starting with buying a domain and designing a blog befitting of a professional lawyer.
In my experience, it is much easier to take this step, than the next because writing a successful legal blog requires more time than money – but one must be prepared to pay with both.
HOW TO WRITE A SUCCESSFUL BLOG
Ensure People Read It
Before delving further, we need to first understand what a successful blog is within the context of lawyer and law firm marketing.
There are wildly successful blogs about pretty much anything in the world including law.
And the criteria for determining the success of any blog depends on several factors including the nature of the topic, industry, and location, among others.
For a lawyer and law firm, I think a successful blog means a blog that lots of people read. Simple.
The internet is replete with blogs owned by lawyers and law firms that people do not read.
A blog that people don't read is a dead blog, according to Charlie White and John Biggs in their great book that teaches people how to blog entitled: Bloggers Bootcamp; How to Start and Run A Successful Blog. You can buy it on Amazon here.
So, the first step in writing a successful blog is ensuring that people read it in droves.
If the content is king. Then traffic is queen.
People won't stumble upon your blog and neither will they visit your blog for the sake of visiting it – you must demonstrate a reason for them to by creating compelling content.
Write About Things You Love
Now, this is where problems begin to arise; questions as to what to write about, how often to write, and how to ensure people see what you write abound.
I cannot pretend to know or dictate what any lawyer or law firm should write about and how often – although consistency is key (at a weekly or bi-weekly rate up to a monthly rate. Beyond that you are running a bad blog!)
One thing I know for sure is you should write about topics that you love and therefore interested in and conversant about – that blogging about them feels natural (or almost natural).
This way you will stay motivated, focused, and way above the hurdles that come with blogging such as "writer's block."
If you are an employment lawyer, car accident lawyer, bankruptcy lawyer, intellectual property lawyer, or whatever lawyer you are, I take it that you love those practice areas and are therefore sufficiently interested in them – after all Senior Lawyers have counseled about specialization in law practice.
Purpose Is Important
Do you know the book; Remember Why You Started? Good if you do, and if you don't, you can purchase it here.
The point is; the reason why you choose to blog matters a lot in determining your success or failure.
There is a myriad of reasons why people choose to blog.
Some people blog for fun – as in some sort of a hobby (and that is okay) but for professional purposes (which too can be fun by the way) like marketing yourself or your law firm, you must be intentional, serious, and exude professionalism, authority, credibility – all hallmarks of a good lawyer.
This means if your purpose is bigger than the hurdles of blogging such as a mean comment in the comment section about your face, then you are on your way to success.
How to Promote And Grow Your Legal Blog
"You have a nice website, let's make sure people see it!" goes one of my favorite adverts.
When you pour your expertise into personal injury law, insurance, car accidents, employment law, bankruptcy law, and intellectual property law, to mention but a few on your legal blog, you want people to see it.
These "people" include your existing clients, potential clients or prospects, colleagues, members of the Public, the media, and policymakers, among other groups that are always lurking out on the internet to learn a thing or two.
You, therefore, have to figure out a way how you will get your articles and other content to them and that is where promotion comes in.
Organic Growth
There are many promotional strategies in the world but I want lawyers and law firms to stick to only strategies that befit the reputation of the legal profession and industry and not pander to rotten marketing tactics and stunts that are commonplace these days.
The first promotional strategy is the organic approach.
This refers to building and growing your audience using internal methods (and by this I mean tactics that are purely within your control) before you seek help from people like me – although I am always available to help you in case you struggle with this.
For example, you need to work on things like Titles and Thumbnails (images) of your posts.
Most of the content coming from lawyers and law firms that I have seen as part of my work as an Editor at The Legal Reports where I get to review and approve articles submitted by lawyers tends to have Titles that are fit for a law school essay or dissertation and not for a blog post that a one Benjamin (not real name!), a businessman who owns a restaurant chain business and would like to know about trademarks would be inspired to click.
Why?
The title suggests the post is some sort of academic paper that is a waste of his precious time.
He loses. You lose. In short, if people don't click, they don't read.
Simple.
Using Social Media
Second, you need to leverage social media in your legal blog marketing tool kit.
Social media is the modern-day town square.
The vast majority of your audience starts their content consumption journeys on social media.
And lawyers and law firms need to draw them to their blogs.
Contrary to what you may be thinking at this moment, mere posting on Social Media is not marketing.
You need to be purposeful and results-oriented bearing in mind your goals as a lawyer and law firm business.
Without clear goal setting and a robust social media strategy, a lawyer and law firm will most likely be confused for social media is a large swathe of digital land – that tends to demotivate the unfocused.
No wonder many law firms have inactive, poorly managed, and often empty social media pages.
Newsletter
As a lawyer and law firm, you can also come up with your own newsletter.
A newsletter is the best way of staying in touch with your audience for the simple reason that people subscribe to read it and receive it in their email inbox.
In other words, you have this list of people that you can always email about your latest thoughts, experiences, activities, etc.
Content Syndication
This is another great way of promoting your blog and your articles.
As it sounds, syndication refers to the practice of sharing your content with other publishers so that they share it with their own audiences.
It is a strategic way of increasing the readership of your articles and the visibility of your brand especially when the publishers you engage are within the legal industry as that means they have a "legal audience" – people who are interested in the legal profession and what lawyers have to say and not a jumbled up audience.
At The Legal Reports, we offer this opportunity. We accept and publish for free Articles written by lawyers who don't have blogs if they meet our editorial standards. See how to send in your Article (s).
Even if you have a blog, The Legal Reports has a package for you where your blog can be published to draw visitors to your legal blog and visibility of your brand.
Research and Analyze
Lastly, you need to do research and analyze your legal blog so often.
This research can be done not just on your topic but on search engines like Google or other legal blogs that are talking about the same or similar topics as you to determine what topics people want to know about.
Analytics helps you see the visitation rates to your blog, the actions visitors take such as completing a contact form or downloading a document, and the various readerships of your blog articles, among others.
This data helps inform your content creation strategy, generate content ideas, and measure Return on Investment, among other benefits.
Paid Media
For accelerated results, lawyers and law firms need to set aside a budget to engage in digital advertising services such as Google, Facebook, Twitter, and even LinkedIn.
These platforms use attractive advanced targeting features that lawyers and law firms can take advantage of to reach larger audiences, land clients and prospects, and generate feedback, among other benefits – provided they know how to use these tools.
Conclusion
This Article is general in nature and provides only the basic tools and attitudes a lawyer and law firm can use to embark on the rewarding journey of legal blogging as a component of lawyer and law firm marketing.
None of the advice offered in this piece has been tackled comprehensively.
But in subsequent writings, I will be talking about some of the ideas offered in the Article in an independent way.
Also, it is important to note that no matter how much I would love to, I cannot tailor make my writing to suit the needs of every individual lawyer and law firm.
After all, every case must be handled on the basis of its own set of facts.
The good news is; I am available for consultation regarding legal blogging, and marketing of law firms and lawyers.
I am also ready to handle everything involved in the legal marketing process for and on your behalf.
Just get write me an email at: benjaminmwije74@gmail.com and we take it up from there!
---
Benjamin is a Digital Legal News Journalist (trained by Reuters) and digital media enthusiast who founded The Legal Reports website in January, 2020 while a fourth year law student at Makerere University school of law.
Prior to that, Benjamin used to write amateur blogs and some of his legal commentaries were published by the Daily Monitor and Independent Magazine - both leading publications in Uganda. He covers lawyers, law students, judges, judiciary, courts, law schools, and law firms.